I met Shane about 15 years ago. I was in a contract dispute with a major insurance company and I needed legal support. Shane was methodical in dealing with the issues.
Although I wouldn't want to go through the experience again, I gained respect for his manner in handling the issues. As a result we resolved the dispute and we developed a friendship that would lead to other positive business endeavors. All of my time spent with Shane has allowed me to understand his integrity and honesty. He does what he says he will do and he does it in a timely manner. I have and will continue to refer people to utilize Shane for legal services.
Dr. Jeff Majors, Chiropractor
I have known Shane Bengoechea for over 10 years. I have never needed his services until recently when I had a Real Estate transaction that went sideways.
The situation was very personal to me due to the parties involved.  The only person who I would trust with my legal matter is Shane.  He is honest, sincere, compassionate and extremely knowledgeable. He was open to my opinions and made excellent suggestions.  In the end my situation was handled with integrity and I consider him a dear friend.  If you are in need of an attorney, I would highly recommend you talk to Shane.  He builds a relationship with you fast, to last; seemingly effortless – it's his human nature and star quality.
Dawn Davis, AVP/ParkCenter Branch Manager
My husband became seriously ill February 2013 and almost died. After that illness he was unable to return to work (concrete work) due to his physical limitations and memory loss from his illness. I immediately applied for him SS disability. He was denied twice. The third time we decided to get an attorney. As luck would have it we found Shane Bengoechea in the yellow pages and called him right away.
We were able to get in to see Shane in less than a week. After our appointment Shane assured us that my husband had a good, strong case. We thought so too, but was so discouraged after the two denials. We trusted Shane knew what he was doing and left our appeal in his hands. He started on my husband's case right away. Due to my husband being ill and not being able to work made it very difficult on us financially. We had broken water main pipes & car trouble on top of everything else. So I contacted Shane and he asked me to write a "hardship" letter for him to submit to SS. I did and by doing so my husband's hearing we set after 15 months of waiting to have the appeal hearing. Finally! We had some hope in sight. Shane was a great support to us. He never doubted for one minute that Steven not only qualified for SS disability, but that he was going to get it. During all this Shane had some very serious family issues going on and I just have to give him Kudos because he was very professional and was very aware of what was going on with our family problems. He was able to set his own issues aside to address ours. I know that took great strength and courage to do that. Shane never once said, "I can't do this for you". He never stopped supporting us or fighting in our behalf to ensure out family was getting the help we needed. Shane is a great example of strength, professionalism and compassion. He also thought out side the box when coming up with solutions for us to try to speed things up for us by getting the hearing set. We are so grateful that Shane was there for us when we really needed him.
Rene and Steven Archuleta , Medical Field
Bengoechea Law Office handled my complex case in a professional, timely manner. Keeping me informed on how it was progressing along the five year journey.
I was treated in a very supportive and compassionate way that I have never experienced before in the legal arena. Lets face it you just cannot handle legal matters on your own. Shane and Mary Jane are the best. I felt they cared about me as a person not just a client. I will be seeking their assistance in future legal issues, as they a truly wonderful!
Landyce Lessor, Retired
Shane O. Bengoechea is the best attorney I have ever dealt with. Shane has an understanding for his clients that make him stand out from the thousands of other attorneys.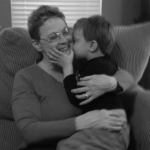 He pays close attention to what you say during consultation sessions and knows what actions need to be taken. He is available to answer questions and explain what is happening at the time and what his clients need to do or not to do. The situation I was in was so devastating to me that I could hardly function as a human being and Shane took the pressure off me by handling everything. I did not even have to talk with the people; he did all the talking for me. I could not have made it without Shane. He is a well-versed law attorney and keeps his clients' well being in mind at all times. He is truthful in what to expect and does not sugar coat it. He lets you know the bad and good and what is a reasonable and fair outcome. I would recommend him to anyone who needs an attorney for any reason. He is an attorney you can count on to work for you and do it for a fair price.
Marsha Hale, Client
I have known Shane for several years now and have had the opportunity to use Shane's legal services on multiple occasions. Shane has assisted me with everything from legal contracts to legal advice.
Shane is one of the hardest workers I have ever known, and always seems to deliver.   I can only say good things about Shane and our relationship.  He will be my "Go To Guy" for years to come.
Mr. RonnieB, Entrepreneur
Bit Coin